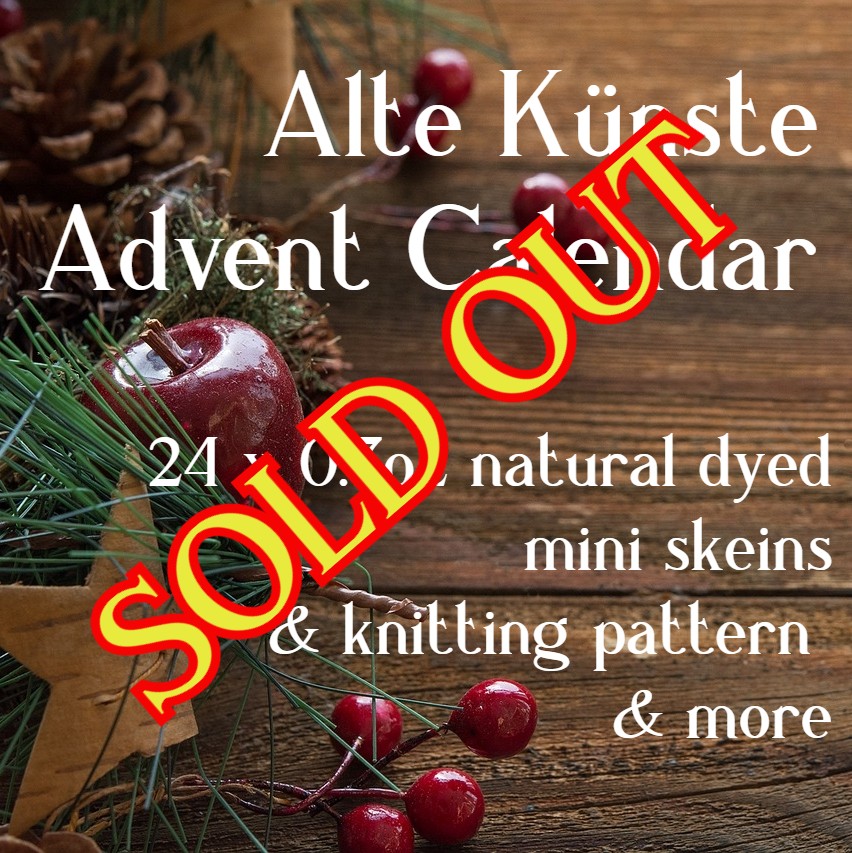 The pre-order of the first Alte Künste Advent Calendar sold out within 4 weeks!
This was way quicker than I had expected – thank you for all your enthusiasm. I am absolutely flattened and happy that there are some many advent calendar lovers out there.
By now the dye-pots are bubbling for you, so that the Advent Calendars will be ready for shipping by mid-November.
Stefanie Bold of Stefanie Bold Designs, Marjan from Atelier Marie-Lucienne and myself are looking are excited about our KAL with the pattern that is part of the Advent Calendar. We will be starting the KAL on 27 December – yay!!
As this was the first time we offered the Alte Künste Advent Calendar, we limited the number of calenders to 30. But demand was so high this year that we will re-consider this for next year and hope to offer you an advent calendar next year that will excite you as much as this years' already did!
---