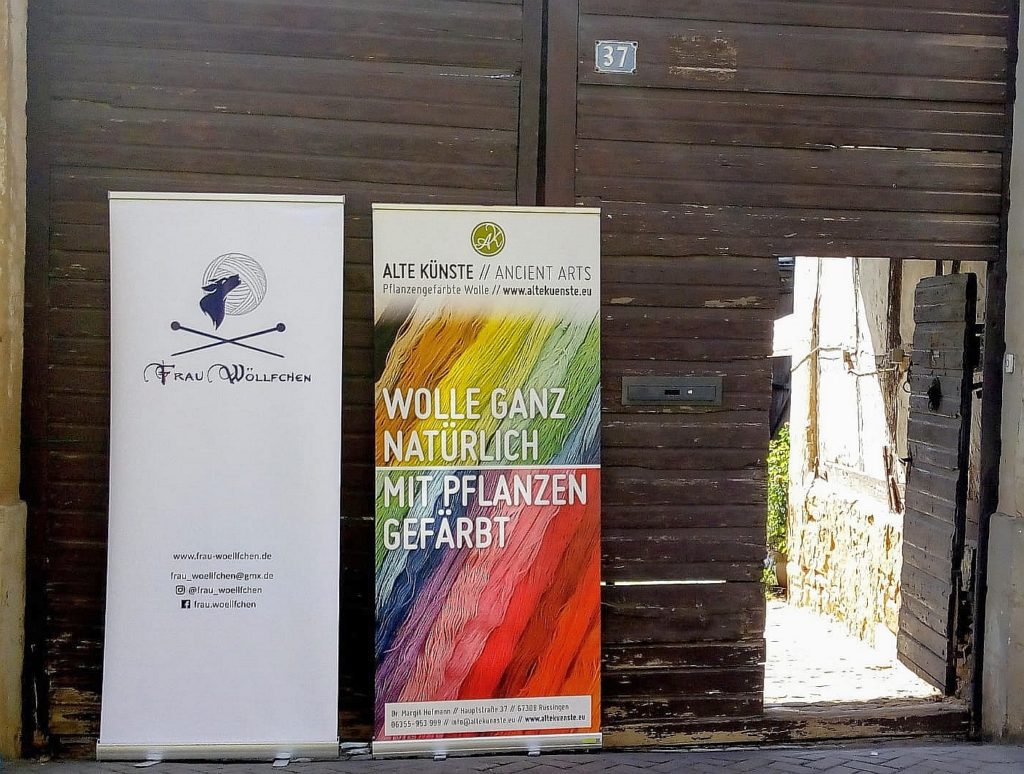 4 weeks flew by like nothing and it is high time to write a bit about our 2nd Summer Party here at Alte Künste – this year: featuring Frau Wöllfchen and her fabulous spinning fibres.
After last year's success with the Summer Party at Alte Künste we knew we had to throw a party this year again.
And this time we had Frau Wöllfchen along as our co-host.
We were all pretty excited and hoped everything would turn out the way we had planned. And the day turned out to be fabulous!
We had the best guests who made this day a real treat:
We knitted, crocheted and spun. We had long fibre-tech talks.
We adored the e-spinners that people had brought along for the day.
Thanks to our wonderfull guests we had a great buffet/pot luck.
Our greatest fear had been the wheather – but that worked out nicely and we had a warm and sunny day. Luckily it was not as hot as last year.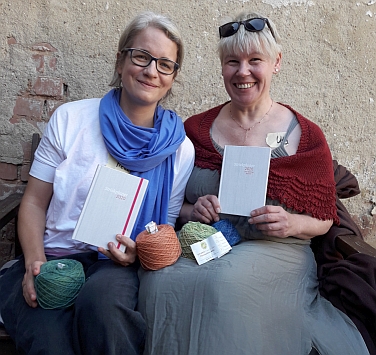 Frau Wöllfchen had selected fibres along for those who were looking for some new projects to spin and guests could browse through Alte Künste's botanical dyed yarn.
Our surprise for the summer party was our raffle with 2 editions of Strickplaner 2020 (Knitting Planner) by Martina Behm. Congratulations to our 2 lucky winners!

The day passed by like nothing and while we still enjoy our memories of it, we are sure we want to do another summer party next year again.
As usual the invitations will go out via the Alte Künste Newsletter, on instagram and here on the blog as well.
Here are some more photos from this year's Alte Künste summer party – featuring Frau Wöllfchen
Foto: Stefanie Bold

Foto: Stefanie Bold

Foto: Stefanie Bold

Foto: Stefanie Bold
---