2nd weekend of October is the date for the woolmarket in Vaterstetten – I have heard a lot about this fabulous yarnfestival over the years and this year was the first time for Alte Künste – Ancient Arts to take part!

The woolmarket takes place at the Reitsberger Hof – a large farm with riding school and a farm for kids to learn all about animals & farming. Check them out – even without an yarnfestial going on this is an awesome place for a Sunday out in the greens.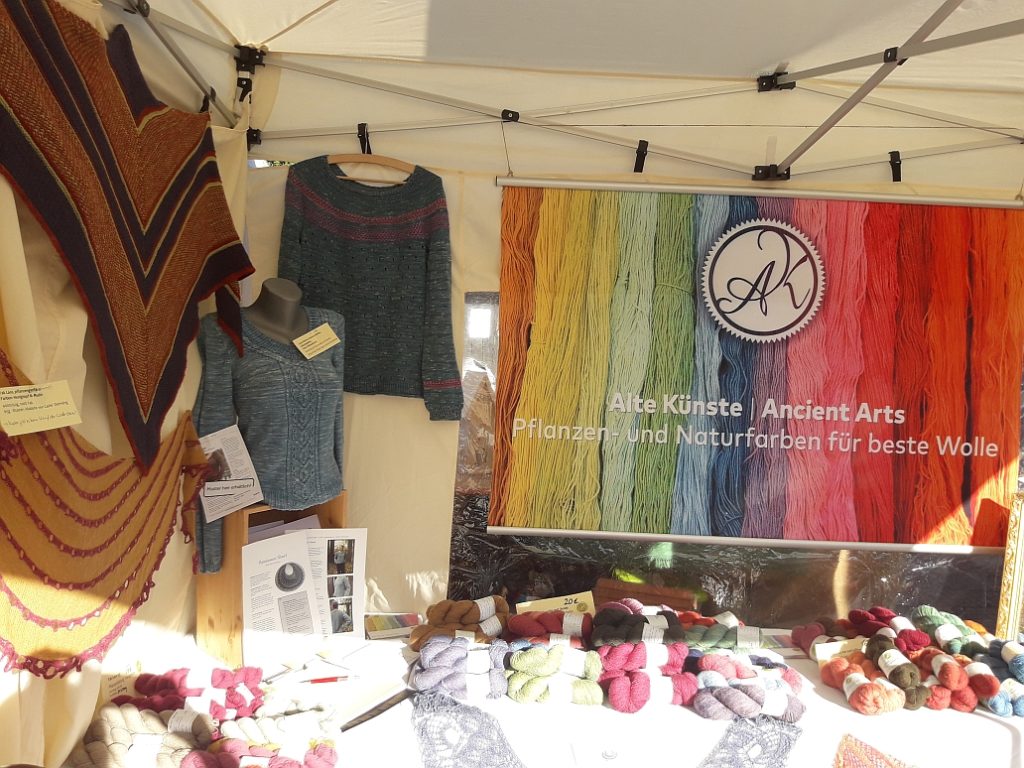 We have had an unbelievably sunny weekend – nobody could believe it was already October!
But as things go with great weather and lots of people at a yarnfestival: hardly any chance for me to get away from my stall, so that I do not have more pictures to show.

I was right next to Bodolina's stall and this time I finally came around to by one of her awesome needle-cases to get the upper hand in the chaos of my needle-stash…

Right next to the woolmarket there is a pottery market across the road – just as large as the woolmarket. I love getting handmade mugs as souvenirs from places I have been and this time we got 2 lovely mugs from the Icelandpony-Pottery.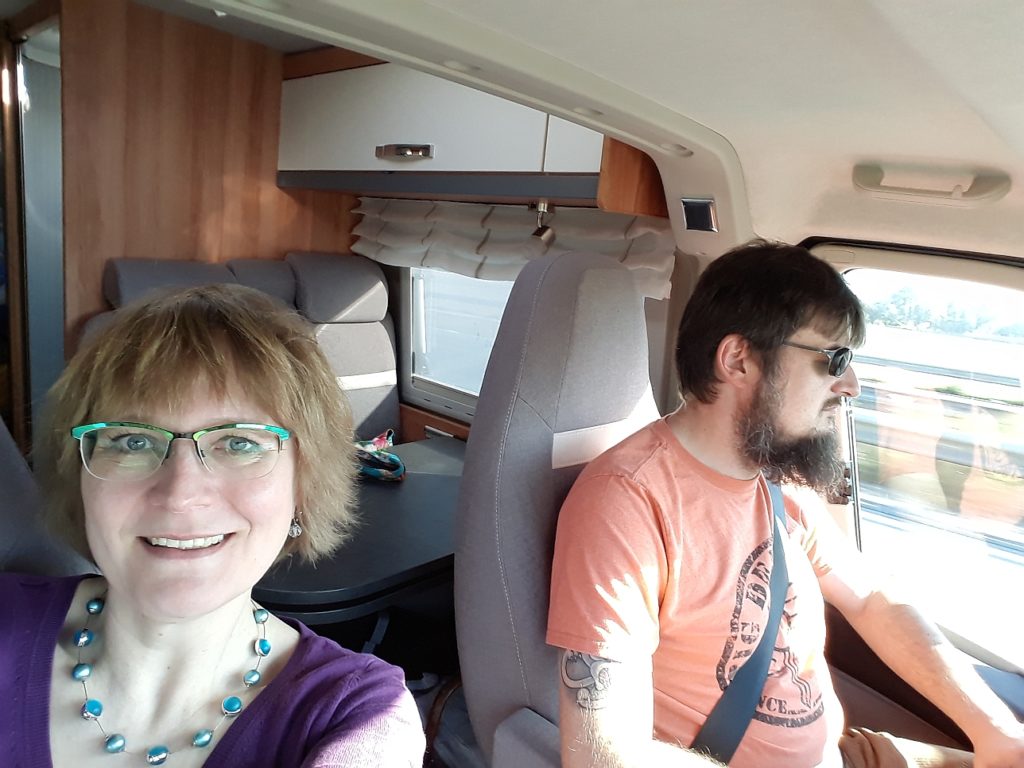 I had a fabulous time at the woolmarket in Vaterstetten. A hugs thank you to the organizers who did a tremendous job!
Hope to be back in 2019!

---